EdenPURE Parts

The EdenPURE service professionals at AirNmore offer top quality heater replacement parts that meet or exceed Original Equipment Manufacturer (OEM) specifications. All parts are mailed USPS Priority Mail.

Please refer to the label on your heater to locate the model number so that you order the correct parts for your EdenPURE heater. Select your model below to get started.
OEM EdenPURE and AirNmore Parts Search
EdenPURE Heater Replacement Parts List
Click on the model name or model number to view available parts for your heater unit.

Contact us at 1-800-707-8725 if you need assistance purchasing the correct replacement part for your heater.

AirNmore can also help you install the part properly. Paul has developed how-to videos on his YouTube channel that demonstrate how to replace the heater bulbs in various heater models such as the EdenPURE Gen3, EdenPURE Gen4, and EdenPURE 1000XL heaters.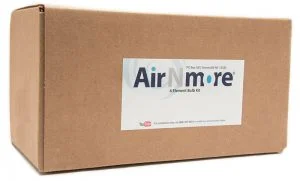 EdenPURE Infrared Heater Problem Solvers
AirNmore doesn't just sell replacements heater parts. We also solve problems. Ask us about our heater repair services. With over 20 years of experience supporting and repairing home appliances, we are confident that we can repair your heater.
Payment Options on AirNmore.com
At checkout, your payment options include Paypal, Visa, Mastercard, Discover, American Express or Amazon Pay. You can also call in your order by dialing 800-707-8725.

Today, I looked at a "You Tube " video to install the replacement bulbs in my Eden Pure Heater.. I understood the directions on the video. Yet, I was still very apprehensive. Contacted Paul to assist me with the process. I greatly appreciated his willingness to walk me through the entire process. I want thank him for his assistance in helping me. Continue being a "Good Samaritan"!!!!Regina "aka" A Damsel in Distress.

Regina Deas

06:08 06 Apr 18

Better Living with Air & More stands behind every product they sell. Paul is extremely knowledgeable, helpful and a pleasure to deal with.

Alaina Oleston

15:41 14 Jul 16

dean kopp

23:21 05 Apr 18

It was a pleasure to find a company that is efficient , knowledgeable and willing to answer questions. I would definitely recommend Paul to Eden Pure owners.

James Sherratt

13:45 29 Apr 18

Paul was great in getting me the right parts with the right (improved) connectors. My old Edenpure heater should be good for another ten years!

Michael Marshall

02:24 02 Oct 18

Paul is very knowledgeable and made sure I had the right part I needed. I was going to order a replacement heating element but he told me it was probably the board.. He was right. Would highly recommend his services to anyone.

Steve Bailey

11:46 02 Nov 18

I ordered heating elements through Amazon, but sent from AirNmore. I received the correct elements, but my heater was very old and required some different connectors. I called AirNmore spoke to Paul and he was very happy to help me with my problem. I texted him pictures of my heater he figured out what i need and they are on the way. Best service I've seen in years. I will always come back.

Christina Johnson

16:55 18 Dec 18

Great value, puts out the heat!

Kevin Gene

19:57 12 Jan 19

Great products and great customer service. Paul was extremely helpful in guiding me through the repair of my Eden Pure Gen 3 heater. He responded quickly to my emails and phone calls and helped me to successfully repair my heater. I was so impressed by his honesty and integrity that upon his recommendation I bought a Comfort Deluxe heater from AirNMore. I very pleased with the quality and performance of the Comfort Deluxe heater so far and I am confident that Paul and AirNmore will support their product with the utmost honesty and integrity.

Michael Campbell

13:50 29 Jan 19

I have 10-year old EdenPure Gen 3 for use in my small office, and this winter it wasn't putting out the heat that it had previously, so I mistakenly ordered, directly from EdenPure, a set of six new heating elements (mistakenly meaning I should have opened up the unit first and done some continuity testing & inspection...ooops). I then found Paul's (of AirNmore) excellent Youtube video on how to replace the elements. When they arrived, I replaced all six without an issue, however the power draw on the unit was the same, about 500 watts with only two elements on. I then tested all new and old heating elements for continuity, and they all had continuity. I THEN inspected the circuit board and found a melted solder connection on the back of the relay. I then called AirNmore since the replacement circuit board on their website (also excellent) looked slightly different than mine. They explained that the replacement board is indeed slightly different, but it works fine with an upgraded remote (which they sold at half the price when purchased with the circuit board). Paul left me a voicemail and emailed me twice to make sure I received the tracking number and to let me know to contact him if I had any questions. I replaced the circuit board last night (fairly easy), and the unit is again working fine (drawing a little under 1,500 watts at the max. heat setting). Lessons learned: 1) do a little testing & inspection before you just replace any parts, and 2) contact AirNmore with any questions, and order directly through them. Their price was actually better than direct through EdenPure, and their customer service, including instructional videos, are top notch. I highly recommend!

Mike Moren

20:05 17 Feb 19

Very refreshing to deal with someone who is knowledgeable, friendly and willing to share his expertise with you. On top of that he was a gentleman not too many left in the business world. Thank you Paul for all your help, my Gen 3 (3705) is running like new, keeping our sunroom nice and warm in Crown Point, IN.

Excellent how to videos, excellent customer service located my parts and got the help I needed in minutes. Highly recommended.

Gino Troiani

23:56 20 Nov 19

I made two calls to them. I was so impressed with his wildness to help me. He gave me tips to try before trying to sell me any parts. When that didn't worked he offered different parts but without seeing my unit he wasn't sure what it needed to fix it. I opted to buy a new unit. I bought from him because he was so helpful! Thanks so very much!

ann simmons

23:05 21 Nov 19

Thank you very much Paul for all of your assistance. The parts were perfect and came here in a timely fashion. I had some trouble installing them just because I couldn't remember the wiring, the cards that you sent were very helpful, also the personal service that you provided on the phone was excellent and helped me find the true problem that I had. Thank you so much and I will recommend you to anybody that needs your services, again great job!

Steve Merriweather

19:36 22 Nov 19

Excellent & helpful service . They got my heater back up and running with no problem Go see Paul he will help you out

Royal Kennedy

22:22 01 Dec 19

Paul and the AirNmore take customer service to a whole other level.He worked with me and walked me through my repair until we got it right.Why can`t every business operate like this?

Jeff Strong

21:54 02 Dec 19

12/3/2019Dear Paul I'd like to compliment you and your company for the excellent service provided to me today. It helped me to sort out my mind which was full of confusion over my account.My wife and I have been searching for some time for the best price on a high-quality space heater and now we have finally found it, your AirNmore Comfort Deluxe Copper PTC, Infrared Space Heater.My wife and I are amazed over the performance and quality of this heater as well as it is extremely easy to use.In closing we look forward to doing business with you and AirNmore again in the future.Sincerely,Mr. & Mrs. Joseph C Commero

Joseph Commero

04:38 04 Dec 19

Just Brilliant!! Great customer service and the YouTube video's are awesome..Could not ask for any more information on completing this repair work. Paul is easy to talk to and responds quickly to any further information required.

Roger Smith

18:22 09 Dec 19

Highly recommend. Excellent video to show me how to install the parts. Excellent e-mail communication and follow-up throughout.

Scott White

13:54 16 Jan 20

It was a real pleasure dealing l with Paul at AirNmore. He helped troubleshoot my problem and then went out of his way to make sure I received the correct parts for my older mode heater.Its hard to find that kind of dedication to customer service these days. Would recommend to anyone.

Erich Richter

13:10 15 Feb 20

This site and Paul was a HUGH help to me, had to change the bulbs in my edenpure and had no idea how to, watched the video once, and completed the job easily, I could not of done it without that info.. Thanks again Paul...

Fun Games Fun World

14:57 16 Feb 20

I emailed Paul and he emailed back quickly and asked me to give him a call. I did so and explained the problem I had with an Edenpure Gen 4 USA heater. He suggested a clever, no-cost simple fix and it worked great! I'm very thankful and highly recommend AirNmore.

PETER DELVAGLIO

01:45 25 Mar 20

Paul is very responsive and takes the time to work through a resolution on an Eden Pure Gen 21 whose fan malfunctioned/all other functions in tact..

Carol Porter

22:03 16 Jul 20

I was trying to find a replacement heater for my 85 year old mom. She had very specific requirements from her last heater. My main concern was for safety. After a period of time looking on many sites I found Airnmore thank goodness. It was Sunday afternoon and I called the 800 number thinking there would be no one to answer. Well I was certainly wrong...I talked to the owner! When does that EVER happen? Paul answered all my questions and more. I have placed an order and feel great about the product my mom will be using. I am astounded at the amazing customer service. I will tell everyone about this company!

Pam Collins

20:36 18 Oct 20

On installing new bulbs my Eden Pure USA1000 was not blowing hot air. Eden Pure could not help me. I picked Paul's contact details from internet. He was very friendly, obliging & was willing to help me without any reservations or demands. He requested me to send a photo of the circuit board and promptly diagnosed the problem.The unit now works beautifully. Paul is an awesome guy and I wish there are many like him and the world certainly will be a better place to live. It certainly was a pleasure to come to know him. He knows what he is doing. I recommend his services without reservation.

Nihal Gooneratne

02:16 18 Nov 20

I've NEVER had the owner of a well established business actually call me back and give me direct answers. Utmost professionalism and truly great customer service. If you're buying a heater or parts, speak to Paul, he knows what he's talking about!

Aaron Hawkins

19:08 10 Dec 20

Great customer service. I called because I thought I needed a replacement part. Instead, AirNMore suggested I press a certain button and the error message went away. He explained why the machine did that and solved my problem at no change.

Lynn Bauer

22:23 16 Dec 20

I desperately needed to fix my EdenPure Gen 4 heater. Heat sensor and circuit board were needed. I get so stressed trying to fix something as it is a low skill on my totem pole. But I got that heater working, I am warm, and Paul helped me. The parts also arrived quickly. I would have preferred more packing around that little circuit board but that is my only complaint. Thanks. Oh and he threw some snow in the box just to be funny....lollll....jk. It is lovely here in Kansas today. We don't need no stinking snow.

Anne Ohanrahan

18:28 18 Dec 20

Paul of AirNMore went way out of his way to meet up and assist when I mistakenly showed up without an appointment, thereby saving me a return trip. He demoed a heater, answered questions, has been in this Biz over 20 yrs. Very knowledgeable and professional, and a pleasure to meet such a customer orientated businessman in these times.

Glenn Parow

17:11 06 Apr 21

Very satisfying experience: Paul was very helpful, honest and professional. Thank you, Paul!

nina atherholt

20:15 24 Aug 21

Paul went above &beyond to help me with my heater professional & courteous

Eva Bates

01:58 04 Nov 21

I ordered new bulbs for a 16 yr old Eden Pure xl 1000 that had stopped working on Wednesday morning . 2 hours later I received an email stating the parts had shipped . I received them that Friday afternoon . Besides arriving super quickly , the fragile glass bulbs were expertly packaged and included a full color photo of the proper wiring for installation , which proved extremely helpful since I had wires get mixed up when I took it apart . After getting it back together it would run and stop after 6 minutes . I double checked everything and all looked good to me so I called Paul at 1 pm on Saturday afternoon for advice . After listening to my issue he told me the fix was probably as easy as oiling the fan bearing . I did it and it's been fine since ! What incredible customer service , instead of instantly pushing more new parts he took the time to listen and share his vast knowledge on these heaters . Great guy and a super family run business to deal with !

Jeff Doerner

21:12 11 Dec 21

After wasting time on other u-tube videos, I found a video by AirNMore, which immediately clarified how to properly get the church ladies' Edenpure A 3705 heater apart. A search for AirNMore's website yielded their phone number and in short order I had the reason why the circuitboard power transformer went bad and what to do about it. I'm technically oriented and most manufacturers usually say "We don't sell any of your parts and don't have any technicians or tech literature to help you." This includes Edenpure itself. Very frustrating. AirNMore is a breath of fresh air. Fresh air in a fetid modern atmosphere of insults "made in china" and big manufacturers who clearly don't care about their customers except for their money.

Tom Thoreau

23:56 06 Jan 22

Paul has helped me out with 2 different heaters. He always gets right back to you and is very knowledgeable. I highly recommend his company.

Sent an email to the website this past Saturday, inquiring about trouble shooting and parts from my wife's email not expecting a reply before Monday. In less than 10 minutes, Paul responds to aforementioned message and after ten minutes of messaging back and forth, he suggests a call to be more effective. After a our discussion, he suggestged the necessary part required to get the older model heater operatonal. Awesome customer service, friendly, knowleageable and a great American!

Polly Sue

20:17 22 Jan 23

Ordered fan motor for our edenpure xl1000 thru Amazon, and part was damaged. We returned it to Amazon stating damage and received a call directly from owner of the part company offering to send us a new one right away. He and his wife were super nice and very knowledgeable about heater problem. Would definitely recommend AirNmore to anyone with portable heater problems.

Mary Pierce

22:47 06 Feb 23

AirNmore has an excellent YouTube video for replacing the heating elements. Paul guides you through the process step by step. I have 2 Eden pure heaters both are 15 years old and I was hesitant at first to spend $75 for replacement bulbs but am so glad I did rather than buy a new one. I had had to call AirNmore and Paul answered the phone and walked me through the steps to correct the issue. He's a super nice guy. A heater that lasts 15 years is a testament to how well they are made in my opinion. These heaters have been used daily every winter for 15 years! It's a great company. Thank you Paul 🙂

Very helpful and knowledgeable, Thanks Paul. Called with problem and called right back, on a Saturday. Highly recommend. PC Board for Eden Pure, runs Great. Will no longer shop anywhere else. Again Thanks.

Paul is the "go-to-guy" He helped me with my edenpure space heater. Now my old heater has a new lease on life. Thanks Paul!

Billy Sanford

23:18 22 Sep 23

When my EdenPure Gen2 heater finally went down for the count after many years of reliable service, Paul recommended the Comfort Buddy as a replacement. I honestly can't tell the difference from the Gen2, except that the controls and remote have a better feel to them. Excellent heat output, yet stays cool to the touch and is safe around the kids and dog! Also, with the "quiet" feature engaged, you can barely hear it running. I recommend this heater to everyone I know for fall and spring "in between" weather.

Paul Mikush

03:45 26 Sep 23

‹

›