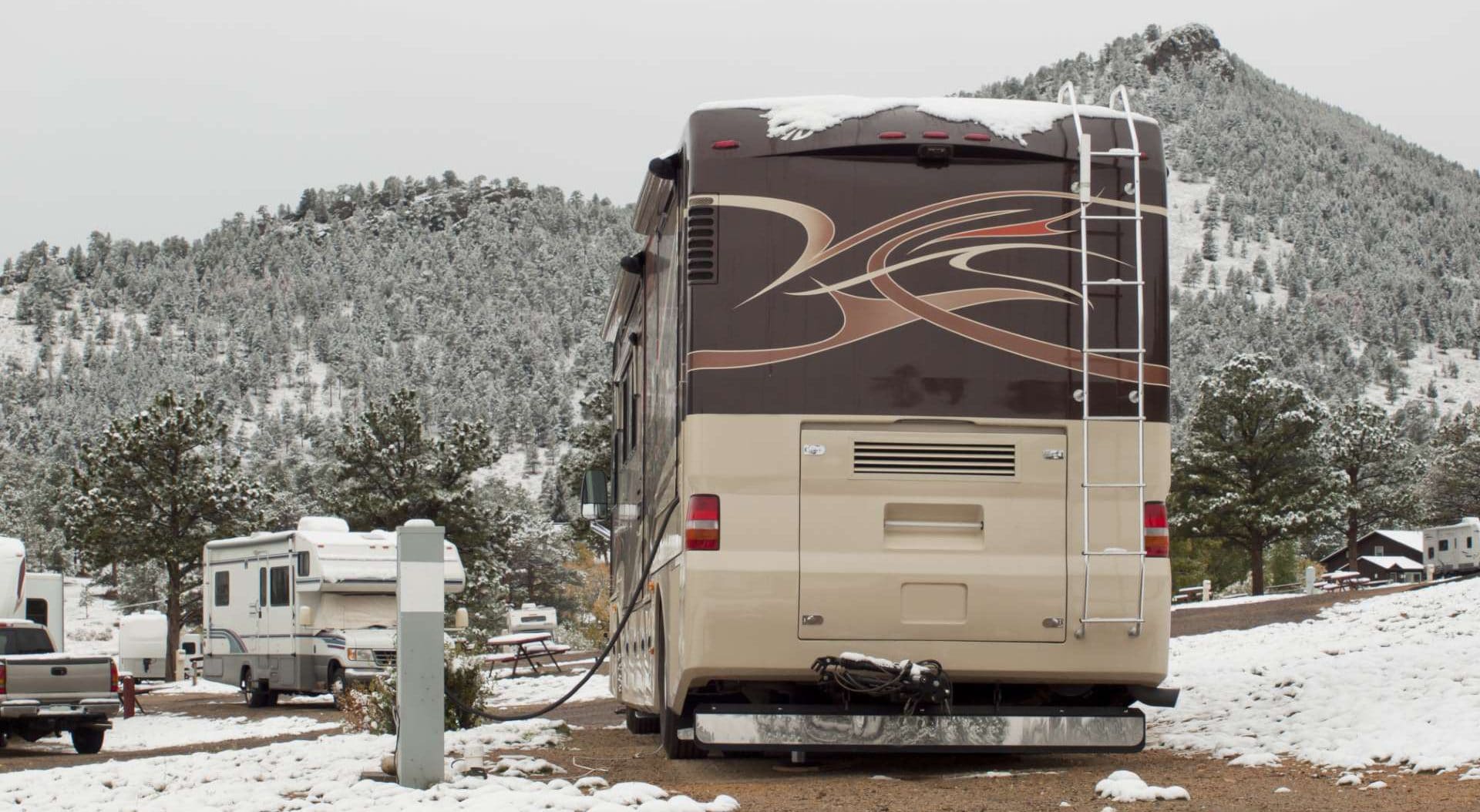 Best RV Heater? Try Infrared.
Are you and your family big fans of camping? Or do you enjoy the freedom and adventure of an RV lifestyle year-round? If you make use of your RV in the winter, chances are you've struggled with finding an adequate heating source. With little insulation and plenty of spaces for air to leak, it can be a struggle to keep your RV comfortably warm during the winter months. Typically, portable space heaters end up being the best RV heater option. While there are several different types of space heaters that could be great for heating your RV, an infrared heater is a safe, efficient, and effective way to keep your RV warm year-round.
RV Heating Sources
RV's are marketed as being "four season" vehicles, but the thin walls of an RV just simple cannot compare to the insulation and warmth a residential home provides. Typically, the windows in RVs are the biggest source of drafts and poor insulation. Since the windows are typically metal, they become extremely cold to the touch and can pull cold air right into your RV.
The built in RV furnace is generally your first source of heating in winter. Typically, this system runs on propane to create hot air, and electric power to blow the air through a series of vents to properly distribute heat to your RV. However, this system isn't ideal for several reasons:
Large amounts of energy are needed (both propane and electricity)
The electric fan blowers are often loud and click on and off often

Power up a Space Heater
This is where portable space heaters can be beneficial and efficient in heating your RV. While space heaters may not be the best RV heater while on the go, they are ideal for your times spent at the RV park. But, the good news is, during the times that you need extra heat most (like during a windy, cold snow storm) you'll likely be parked anyway! When parked at an RV park, you are provided with a power source that is more than adequate to handle a portable space heater.
A portable space RV heater is ideal because they are:
Small
Efficient
Safe
Quiet
Great for heating small spaces
Decisions, Decisions….
When choosing your portable space heater for your RV, you'll have a few options:
Ceramic Convection Heater
Infrared Heaters
Propane Space Heaters
Why your RV will benefit from an Infrared Heater
While all of these heaters have unique benefits, infrared heaters are designed to heat the objects around them (including you) instead of heating the air. This allows for a consistent warmth that feels comfortable and even. Additionally, infrared heaters are the best portable heater source for maintaining the temperature in the room, rather than just providing a quick blast of heat. Some additional benefits of an infrared RV heater system are:
It stays cool to the touch, which makes it extremely safe for a small space (like your RV)
Emits little to no noise
Warms the room temperatures without drying the air.
Provides even, consistent heat
Extremely efficient
Low maintenance
Power Requirements
One problem that some RV owners may experience when hooking their infrared heater up at the RV park, is the amps required to run it. Most infrared heaters pull 12 amps of power by default while in use. Typically, an RV park only provides a certain number of amps per vehicle (usually around 50 amps). With the potential to be running a number of appliances at once, adding an infrared heater to the mix could trip the circuit breaker. If you've ever dealt with tripping circuits due to heavy usage, you already know how frustrating this can be.
The good news is that AirnMore's Comfort Deluxe infrared heater comes with two modes; one of which pulls less amps than typical infrared space heaters (about 9 amps), making it less likely to trip your circuit!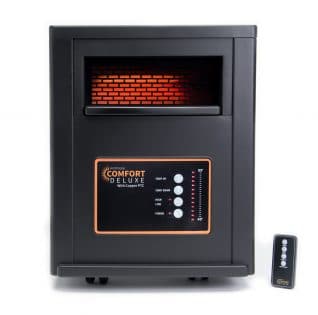 Who says you can't enjoy your RV year-round? By purchasing and making use of an infrared space heater in your RV you are effectively, and safely ensuring a warm and comfortable living portable space for your family. When looking for the best RV heater, be sure to consider all of the benefits of an infrared heating system. Don't be stuck out in the cold with inadequate heat! Purchase your infrared heating system at AirNmore today! Want to learn more about how AirnMore's Comfort Deluxe Infrared heater (#1 best seller) works? Check out this PRODUCT REVIEW or visit comfortdeluxe.com.