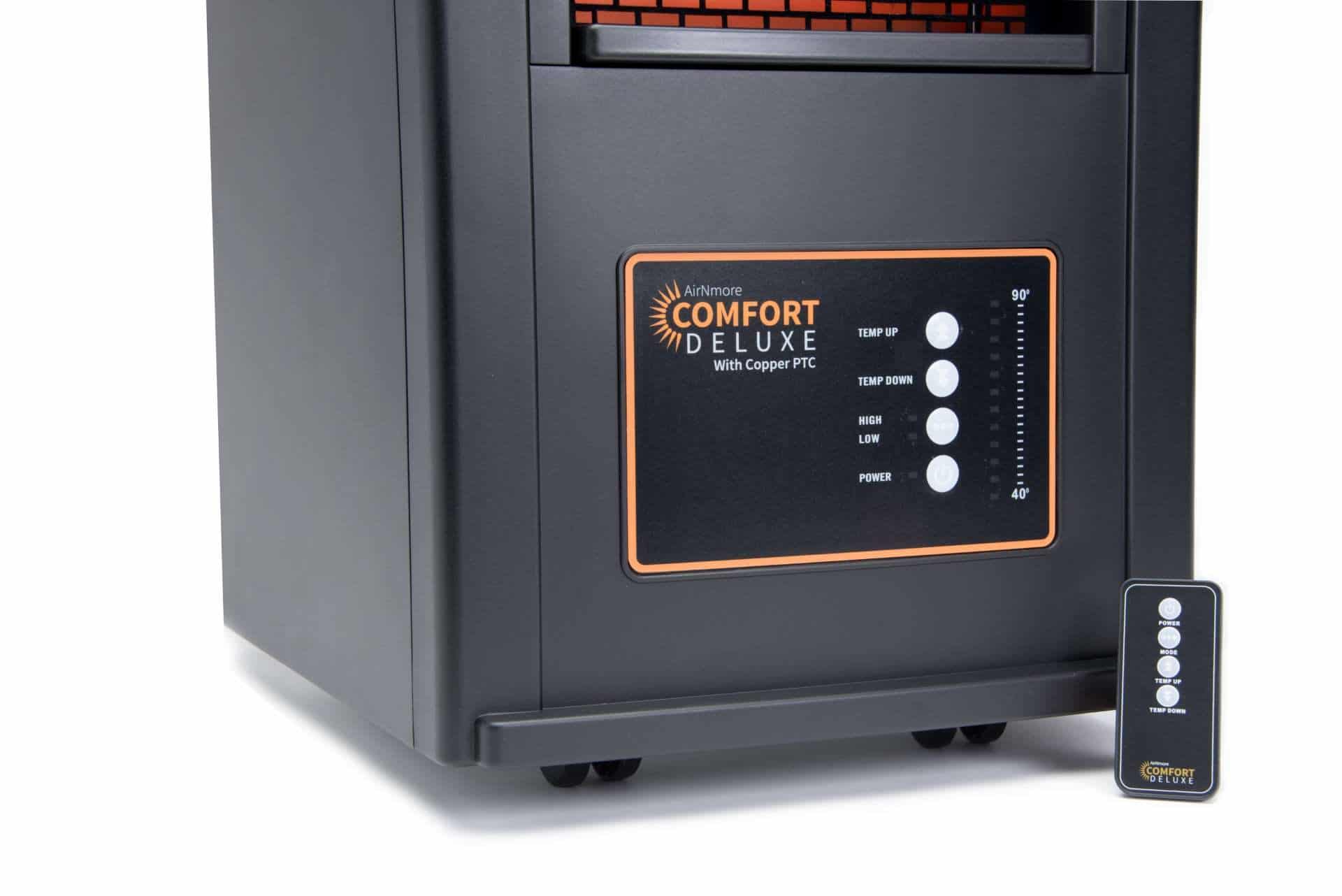 Infrared Space Heater Product Review
Are you the type that's always cold no matter how high the heat is? Or maybe you work in an office space that is extremely drafty. A space heater is a great solution for individualized comfort in areas like an office, or a single room in your home/garage. An infrared space heater is a favorable option because it is efficient, effective, safe, low maintenance, quiet, cost-effective, and doesn't produce dry air. At AirNmore, we offer the Comfort Deluxe Infrared Space Heater that is ideal for small to large single rooms.
A New Standard for a Infrared Space Heater
We believe it sets a new standard in the portable heater industry, but don't just take our word for it! Here is a product review from an employee, Karen, at The Brothers that just do Gutters who demoed our Comfort Deluxe in her LaGrangeville, NY office.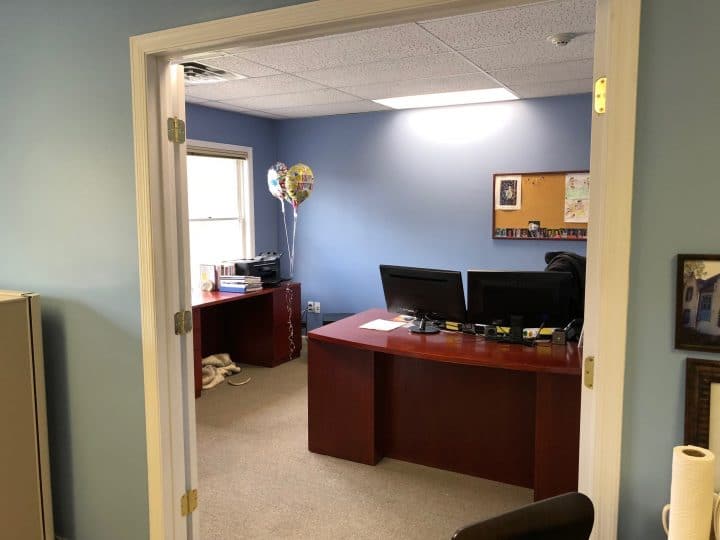 ---
Q: While at work, what are your personal temperature preferences?
A: Personally, I like it warm. I'm always cold – even when the office's heat is on high!
---
Q: Can you tell us a little bit about your office space?
A: Within our call center, I have my own room. The windows are very drafty. The approximate size is 9FT x 12FT.
---
Q: What do you think of the design of the Comfort Deluxe with Copper PTC heater?
A: The size of the heater is compact. The wheels make it easy to move around the office. Furthermore, the design is clean and the remote control allows for an easy way to adjust the temperature and fan speed – especially important in a busy office setting.
---
Q: How did the space heater perform for you?
A: The Comfort Deluxe Infrared Space Heater did a great job of warming up my office space. I found the infrared space heater to be most effective once adjusting the fan settings, as well as the temperature.
---
Q: How about ease of use?
A: Adjusting the fan speed as well as the temperature is simple. I also like the fact that both can be adjusted allowing for a very specific comfort level.
---
Q: Did you find that the heater was safe to use while in or out of your office?
A: I think this product is extremely safe and I'd feel comfortable having my pet and/or children around it. The guard over the heating unit helps to avoid hands entering which could potentially cause harm. The heater itself also does not get hot to the touch, which is a huge plus!
---
Q: How Does The Comfort Deluxe Infrared Space Heater Compare To Other Space Heaters?
A: Being able to adjust not only temperature, but also fan speed, is a great feature that I enjoyed. I feel like this allowed for an ideal temperature and level of comfort, especially in an office setting. It's also extremely easy to use and adjust. My office has been warm and comfortable – it gets the job done!
---
Q: Would You Recommend The Comfort Deluxe Infrared Space Heater?
A: Absolutely. I loved how easy it was to use, its level of safety, the ability to adjust both temperature and fan speed, the convenience of the remote, and the wheels made it very easy to move to direct exactly where I wanted the heat to blow.
---
If you're looking for a space heater for your office or small to large room in your home, the AirNmore Comfort Deluxe is a great option with many benefits! Ready to give it a try? Purchase your Comfort Deluxe Infrared Space Heater HERE!
The Brothers that just do Gutters rates the Comfort Deluxe: 5 stars!