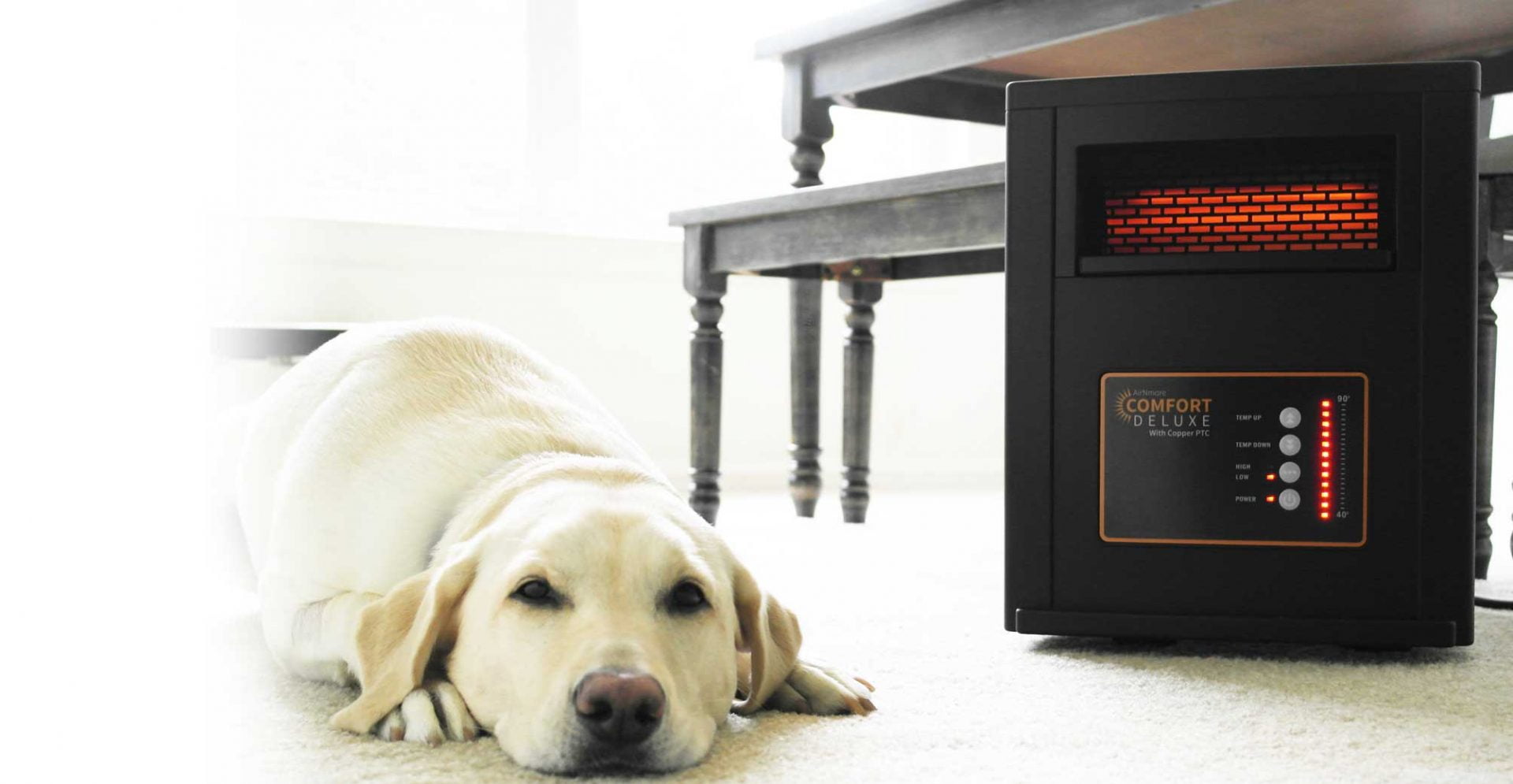 Space Heater Buying Guide
Do you feel like heating costs are always on the rise? Well, you're not alone. Many homeowners are turning to alternate forms of heating like space heaters. Running a space heater in the rooms that are used most allows for comfort on the coldest days without cranking the thermostat. Wondering what the best space heater is? When searching for a portable heater that is right for you needs, you'll want to look for a few things.
Determining The Best Space Heater For Your Needs; The Basics For Your Space Heater Buying Guide
Technology/Types Of Space Heater
Safety
Energy-Efficient/Power Consumption
Heater Size
Noise Level
Costs
Space Heater Technology
Not all portable heaters use the same heating technology. Depending on the type of space heater you choose, how it heats will vary.
Convection Heating – Most common type of heating for a single room. This type of portable heater technology works by warming the air.
Radiant/Infrared Heating – Radiant heating works by warming objects, making these space heaters ideal for smaller spaces. Infrared space heaters work in a similar fashion, as they heat the area in front of them (think UV rays from the sun).
Micathermic Heating – Combines both forms of heating
Types Of Space Heaters
Ceramic Heater – Use internal ceramic heating element
Oil-Filled Heater – Use radiant and convection heating via the diathermic oil inside the heater
Infrared Heater – Use the transfer of energy to heat surrounding objects and people
Space Heater Safety
Space heaters are often known for being a fire hazard, so portable heater safety is key.
Many manufacturers will equip electric heater options with cool-to-touch surfaces to prevent fires.
Our EdenPure Infrared Heater options are equipped with this feature for safety purposes and also do not have any exposed heating elements. Tip over protection is also an added feature for safety.
Do not hook up your space heater to an extension cord or power strip.
Most Efficient Space Heater
When searching for your personal heater, you will want to find one that is energy efficient. Since most people purchase space heaters to save on heating costs, you don't want to buy a portable heater that isn't energy efficient.
Our EdenPure Infrared Heater options are extremely energy efficient for both small and large rooms.
AirnMore's Comfort Deluxe infrared heater comes with two modes; one of which pulls less amps than typical infrared space heaters (about 9 amps).
What Size Portable Heater Do I Need?
You may be wondering if a small space heater will cut it for your needs or just what size is right for your room.
Because of infrared heating technology (warming objects and people in the room instead of the air), infrared heaters can warm bigger spaces.
Here are some general BTU Specs
100-150 Sq Feet = 5000 BTUs
150-250 Sq Feet = 6,000 BTU's
250-300 Sq Feet = 7,000 BTU's
300-350 Sq Feet = 8,000 BTU's
Noise Control On Portable Heater
No one likes a noisy fan or heater – especially if it is going to be used where you sleep.
When shopping for your heater, make sure to look at reviews to check for comments on noise levels and also to check the specs.
Infrared heaters are a great option for quiet warmth.
How Much Do Portable Heaters Cost?
The cost of a space heater is always an important question to ask when making a buying decision. But, it is also important to remember to consider and weigh the above items as heavily as cost. While saving money is great, it's not so great if the item doesn't work well, isn't efficient (which could actually cost you), and/or is a safety hazard.
Infrared heaters are a great option for your space heater needs and have several benefits in all of the categories mentioned above. Visit our infrared heater purchasing page HERE to see all of the models we offer and their unique benefits/specifications.