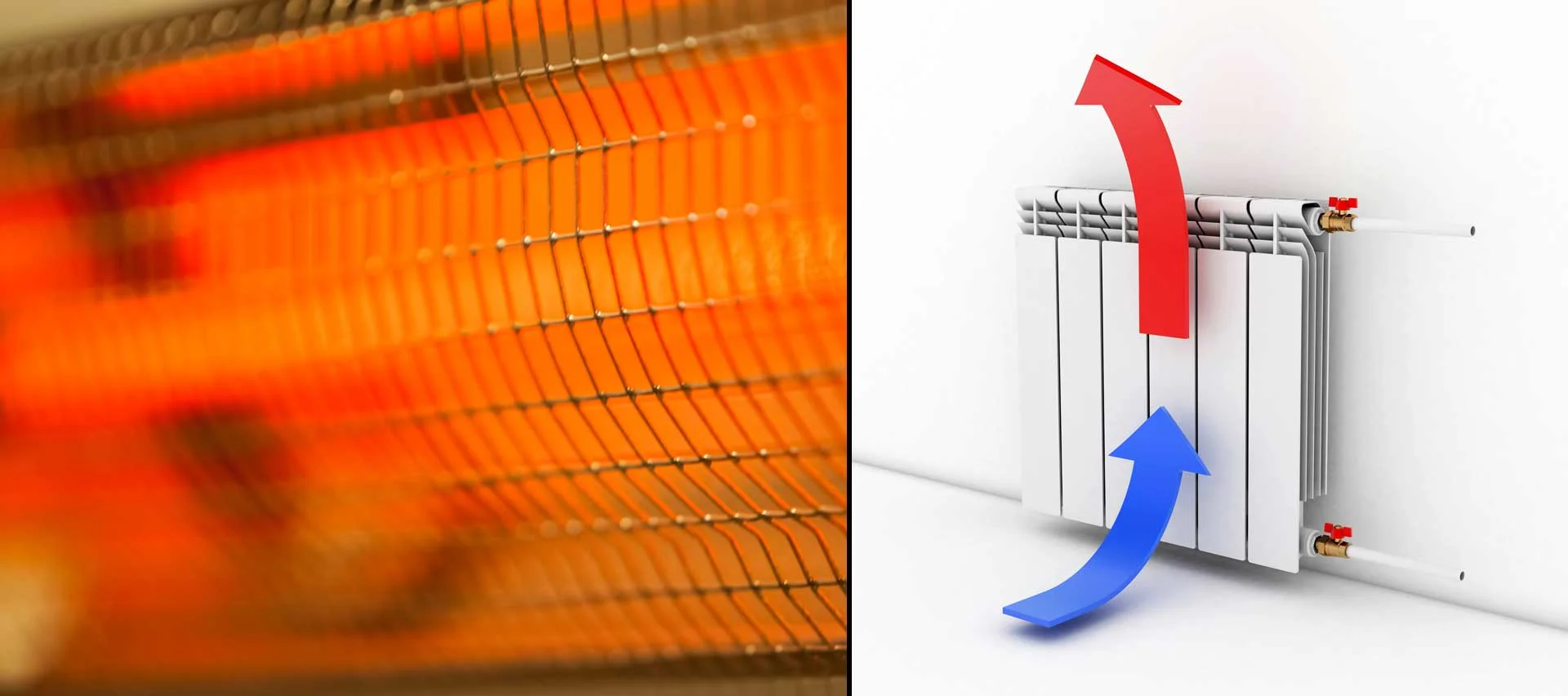 Electric Infrared Heater Vs. Conventional Heaters
Coming in from the blustery cold to a warm home is ideal for these long winter days. Having a fast, reliable and inexpensive heating source is sought after. No one wants to deal with frozen pipes or exuberant oil prices to fill that oil tank, that is far from optimal. Turning on an electric infrared heater for an efficient heating option is! A portable infrared heater allows for the most affordable option to heat your space. And as an added bonus, you can move it around from room to room.
Let's talk about your options and how infrared heaters win.
Options to heat your space:
Natural gas heating
Propane gas heating
Oil heating systems
Hot water baseboard heating
Geothermal systems
Wood burning and pellet stoves
Solar heating
Many of these heating options are costly to set up, require regular servicing, have additional costs to run the system and are not energy efficient.
How Much Energy Does An Infrared Heater Use?
Most heaters use about120 volts and1,500 watts high/1,000 low. In addition to the low draw, many infrared heaters have copper positive temperature coefficient (PTC). PTC is a new heating technology that uses a copper heating element to efficiently penetrate heat. This replaces the traditional coil that electric heaters use. PTC has a feature that prevents the heater from exceeding a certain temperature, therefore overheating protection is not required. Infrared heater efficiency stands apart from the alternative heating options and they are safe and affordable. You can see examples of the various options available here.
Is Infrared Heat Cheaper Than Conventional Systems?
Conventional Systems have:
Contract fees with gas/oil company
Delivery fees and cost of gas, propane and/or oil
Maintenance costs of furnace/boilers due to constant use
High repair cost for failing parts
Dust build up, air purification systems and replacement of filters
Infrared Heaters have:
Maintenance free
No need to install piping or hook into existing system
No installation fees
Energy efficient draw which in turn means low energy bills
Low cost replacement parts
Instant heat is cost less than conventional heat
Less energy means lower carbon footprint
Since there is no expensive plumbing or need for extensions from the existing heating system, an electric infrared heater can be plugged in and be ready to warm in seconds. Conventional systems cycle on and off to fill the air with heat, as warm air ascends closest to the ceiling, by the time the warmth drops down to you, the system needs to turn back on. With infrared heating, the heater warms objects and people just as the sun does on a warm summer day. The sun heats the park bench, slide and you! This gradually heats the room's objects and you.
Another big advantage that radiant heaters have is keeping the humidity levels low in your space. They double as a dehumidifier. Because of this, they keep your home mold free. They do not create dust or soot which makes for clean air and a healthier space.
Are Infrared Heaters Right For Your Home?
Here at AirNMore we offer a line of high-quality electric heaters. If you're looking for quiet, clean, energy-efficient heat then the answer is YES. This winter you can be reassured knowing that your infrared heater will heat your space where it is needed most, and quickly!
There is a buying guide available to look closer at your options when purchasing the right heater for your space.
Contact our team of experts with any questions you may have about infrared heaters. We look forward to being your vender of choice when purchasing your electric infrared heater.